Reviews from Miss Virgo customers: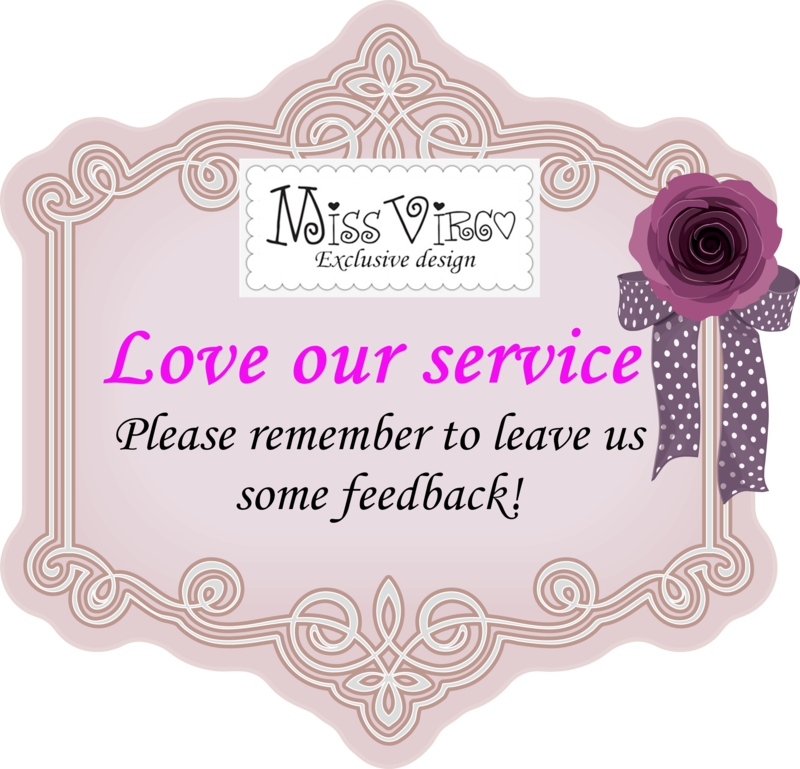 "Very pretty and great quality. I love how fast shipping was!!! Thank you."Jeannette Howard
"Beautiful vibrant colours. Great quality item. Super fast international postage. Thank you very much! :)"yazoo791

"The shipping was immediate and the quality of the product was fantastic!! Will definitely buy again from this seller"Jenn

"Quality and beautiful rhinestones. I recommend this vendor."
pinaybeauty
"beautiful <3 will buy again here, super fast delivery (even to Switzerland !)"
Emilie
"Awesome items, and very fast delivery. I will be back for more :o) Thank you!"
Tina De Suza
"Love it very much. Great quality and excellent services from the seller"
christinacheng88
"Great items in shop and perfect service ! This is my second order and I highly recommend to all !!"
Mary Refice
"
Ha llegado rapidísimo, todo perfect. Muchas gracias!!"
eltallerdelilith
Comments around the world for our handmade jewellery:
"Perfect! Exactly what we needed to jazz up a pair of shoes for a theatre production."
Valerie Miller
"This necklace is adorable! SO cute!"
Stacey Lynn
"Very nice quality, very pretty. It came very quickly as well. For the lover of "Cinderella", I think you'll love it!"
wifeofwitz
"It's a beautiful watch with my daughters favorite Alice in Wonderland pieces. I'm sure it will be her treasured birthday gift. Shipping was fast. Thanks so much."
Georgia
"
The shipping was very fast and the fascinator is even cuter in person. The clip to attach the fascinator is a good size so it works with my hair which is thick and curly."
mdcatholicmom
Thank you for your appreciation, we will continue to deliver the best service!